Cutting-Edge Neuropsychology and Neuroscience
Luria Neuroscience Institute disseminates state-of-the-art information about the brain and the mind through workshops, lectures, and seminars on various topics of neuropsychology and neuroscience. We promote and conduct cutting edge research through an international network of collaborations with leading universities and research centers. We foster and facilitate international and interdisciplinary collaborations and exchanges. Bridging the gap between clinicians, educators, and neuroscientists through a vigorous exchange of ideas and information is central to our mission. LNI is based in New York City and we offer our programs worldwide.  Please contact us for more information about LNI progams.
Luria Neuroscience Institute offers a series of one-day workshops on central topics of brain health and brain disorders. The workshops are open both to the general public and to mental health professionals. The workshops can be taken individually or in combination. Please see the list of one-day workshops below.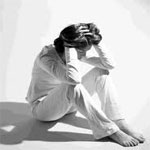 Schizophrenia is many mental health professionals' favorite default diagnosis. And nothing is more likely to trigger the diagnosis of schizophrenia than psychosis. But psychosis is an opaque term which may refer to a whole range of heterogeneous symptomatology. Hallucinations are...



Continuing Education (CE) Credits
Continuing Education (CE) credits are being offered through PsychoEducational Resources, Inc. (PER). Eight (8) CEs are being offered for this training. PER is approved by the American Psychological Association to sponsor continuing education for psychologists. PER maintains responsibility for this…
Click here to read