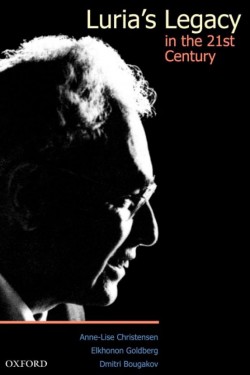 Alexandr Romanovich Luria was one of the foremost neuropsychologists of the 20th Century and the field of neuropsychology was created, in large part, due to his research on patients with brain lesions during the Second World War. Throughout his career, his insights on thought processes and aphasias inspired and challenged the discipline and his students.
Luria's Legacy in the 21st Century is a collection of essays by leading neuropsychologists and cognitive neuroscientists to honor Alexander Romanovich Luria and to highlight the enduring impact of his legacy on cognitive neuroscience, clinical neuropsychology, and neurorehabilitation. A wide range of topics are covered, from functional neuroimaging in neuropsychology to bedside evaluation techniques. Several generations of neuropsychologists and cognitive neuroscientists are among contributors, including those who closely worked with Luria, their own students, and others influenced in their work by Luria's pioneering insights.
Broad in scope and rich in detail, Luria's Legacy in the 21st Century provides a window into the world of the great neuropsychologist. Each essay suggests that Luria's impact will be felt far into the future.
Available on:
Amazon
Pub. Date: August 2009 | Publisher: Oxford University Press | ISBN-10: 0195176707 | ISBN-13: 978-0195176704