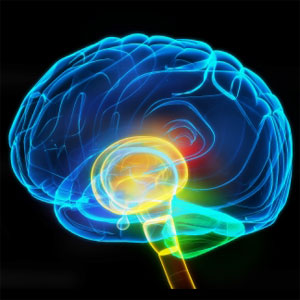 Today the advances of neuroscience are making an impact on diverse areas of human endeavor. Many of these applications were unheard of even a few decades ago. This is reflected in the rise of a whole new "neurolexicon":  neuroeconomics, neuromarketing, neuropolitics, neurolaw to name a few. In this workshop we will review some of the emergent applications of neuroscience in diverse areas of human endeavor.
Elkhonon Goldberg is particularly well-suited to offer this broad introduction. In recognition of his broad-ranging contributions to fundamental and applied areas of neuroscience, his opinion and advice has been sought by educators, attorneys and legal scholars, social scientists and social activists, corporate leaders, neuromarketers, software designers, and the military.
Learning objectives. This workshop is designed to help you:
1)    Analyze the relationship between evolution of the brain and evolution of society. Complex systems, diverse as they may be, share certain important characteristics. Intriguing parallels exist between the evolution of the brain and evolution of society. We will examine these parallels and what they teach us about societal changes we are witnessing today and will witness in years to come.
2)    Analyze the impact of the Internet on the brain: the physical and the virtual. We are witnessing the beginning of a trend whose implications we are not even fully prepared to grasp: the fusion of the physical and the virtual worlds. We will discuss this trend and its implications for the brain and for society.
3)    Describe the new field of Social Neuroscience. Humans are social beings - we all know this. But what are the brain mechanisms that mediate social behavior? Scientists are only beginning to explore these mechanisms and a new discipline of "social neuroscience" is coalescing as a result. We will discuss the cutting-edge discoveries in this new field and their implications for us all.
4)    Describe the new field of Neuroeconomics. Classic economic theories assumed perfectly rational human behavior, but it is increasingly clear that marketplace decisions are subjects to the same human quirks as any other behaviors – they are not perfectly rational. Thus a new science has emerged, concerned with the brain mechanisms of marketplace decision making. It is called "neuroeconomics."
5)    Describe the new field of Neuromarketing. Imagine a focus group where the participants are not merely asked about their opinion, but where their brains are actually scanned as they examine a product or a commercial. This innovative approach, known as "neuromarketing," is yielding much more precise and sometimes unexpected information about consumer attitudes and choices.
6)    Describe the new field of Neuropolitics. Neuroimaging  is also gaining popularity as a tool of understanding the brain mechanisms behind political choices. Are the brains of Democrats and Republicans wired differently?
7)    Describe the new field of Neurolaw. Certain types of brain damage, particularly those involving the frontal lobes, may facilitate behaviors which are antisocial or even outright criminal. Understanding the relationship of brain disorders and criminality is important for jurists, practicing attorneys, lawmakers, and society at large.
Continuing education for mental health professionals: Eight (8) CEs are being offered for this workshop.
About the speaker: 
Elkhonon Goldberg, Ph.D., ABPP, is a world-renowned neuropsychologist and cognitive neuroscientist. His books The Executive Brain, The Wisdom Paradox, and The New Executive Brain have been translated into many languages and have met with international acclaim. Goldberg's scientific contributions helped advance our understanding of the function and dysfunction of the frontal lobes, memory, hemispheric specialization, as well as the general principles of functional cortical organization. Goldberg is also a practicing neuropsychologist with many years of wide-ranging clinical experience, as well as a sought-after educator who lectures worldwide. Elkhonon Goldberg was a student and close associate of the great neuropsychologist Alexandr Luria. He considers it an honor to continue and advance Luria's scientific legacy and clinical tradition.
Goldberg has been among the few neuroscientists to examine the parallels between the evolution of the brain and evolution of society. He has also contributed to the understanding of the brain mechanisms of asocial and criminal behavior. These and other topics are addressed in his books The Executive Brain: Frontal Lobes and the Civilized Mind, Oxford University Press, 2002; and The New Executive Brain: Frontal Lobes in a Complex World, Oxford University Press, 2009.
In this workshop, Dr. Goldberg will review some of his own work, as well as that of other leading neuropsychologists and neuroscientists.
Time: 8:00am – 6:00pm
Place: Park Lane Hotel, 36 Central Park South, New York
About the venue: Park Lane Hotel is located in the heart of Manhattan overlooking Central Park. It is a short walking distance from Carnegie Hall, Broadway, Museum of Modern Art, and some of the best restaurants in New York. It is easily accessible by public transportation and by car with ample garage space next to the hotel.
Fee: $195.00
Please leave your contact information and we will let you know when the workshop is available.